We are running our Guided walk this Year on the May bank holiday. Please note that we are starting the walk on the Friday the 27th this year (we started the walk on the Saturday previously) tickets are available here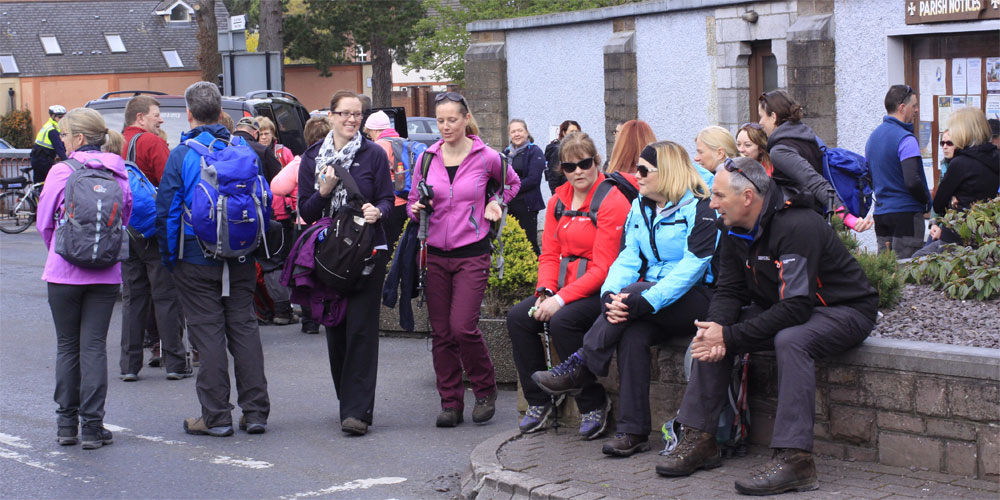 The Kerry Camino Walking Weekend is a perfect introduction to multi day hiking with experienced guides on the trail with you. We have support vehicles and luggage transfer if required. The 3 day hike from Tralee to Dingle is tough in parts but doable for the reasonably fit. We recommend doing walks of between four and seven hours for training the weeks before the hike and that your boots be well broken in. you will walk on a variety of surfaces from paved roads to mountain sides where the the trail is marked by posts in the landscape.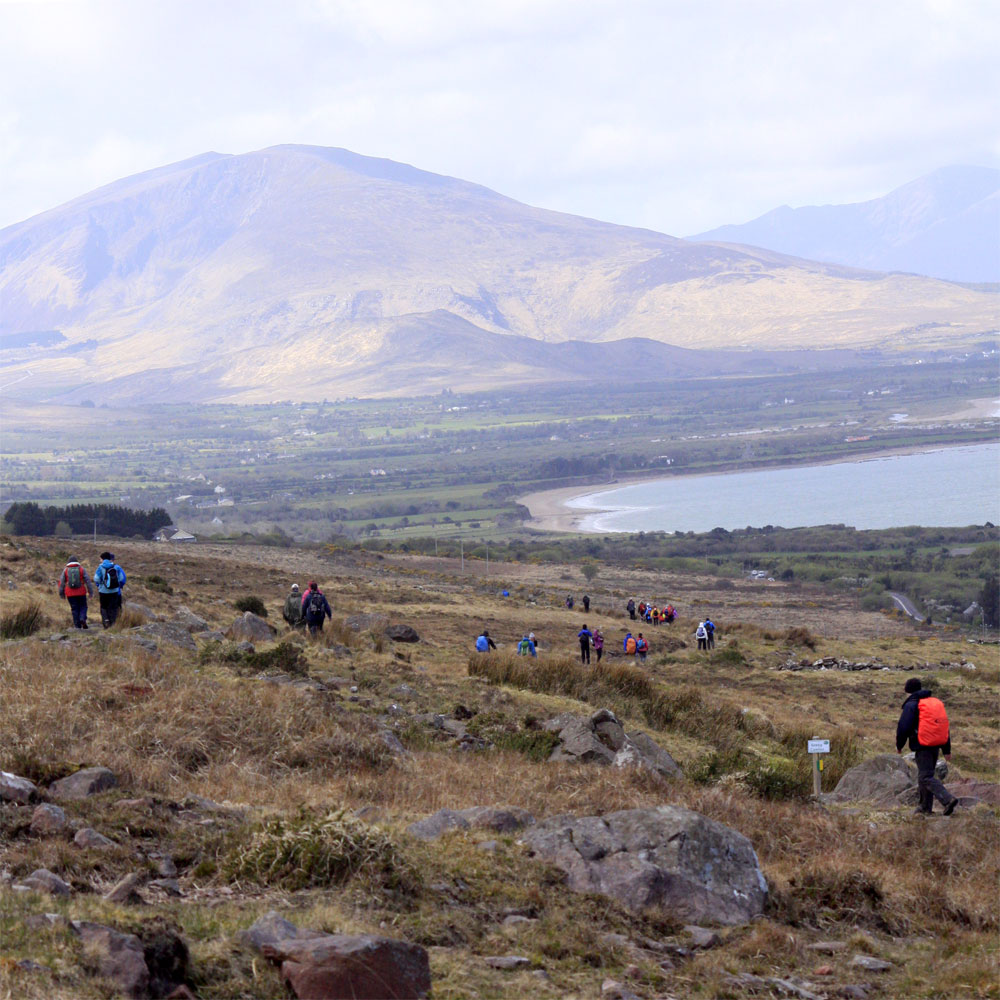 The walk is designed to give walkers unique views of Tralee bay, Brandon Bay and Dingle bay as they walk through a landscape whose history goes back thousands of years.