The Walker's pack consists of the following:
01. The log book – Log your Journey throughout this trail through the heart of the Kingdom.
02. A Kerry Camino Leaflet – Learn more about the origin of the trail and the May Bank Holiday festival.
03. A mountain Safety Leaflet – Make sure that you are staying safe. This guide will give you details to ensure a safe trip.
04. Local Information Pack – Find out about Kerry's local hidden gems including hospitality and sites to see.
The log book is where the walker stores the stamps from the stamping stations to show their progress through the walk so it an inportant document in the Walker's pack. (download) here 
The log book opens out into a sheet with spaces for each stamp. Here is a log book that has stamps in it.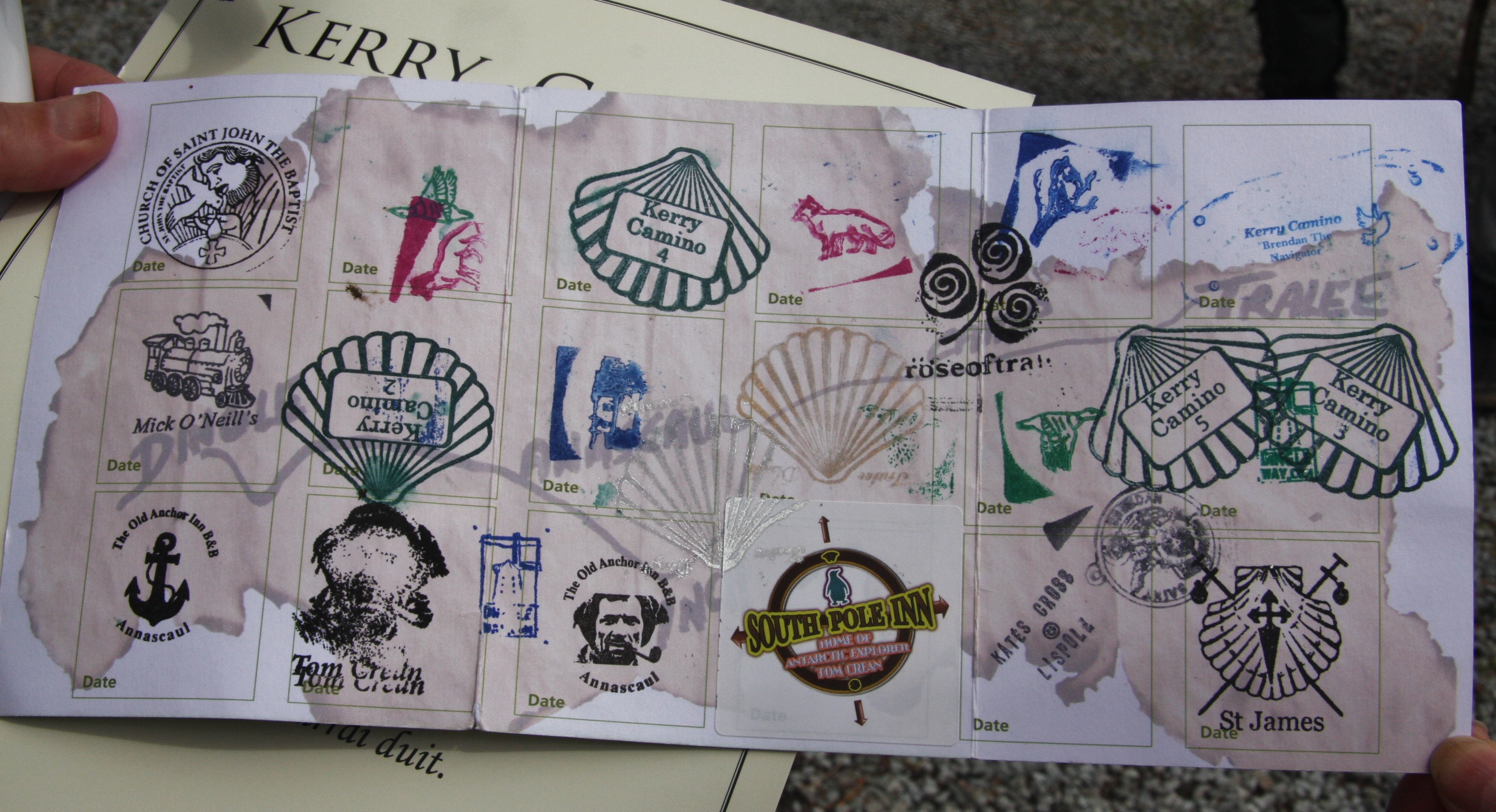 The Information Leaflet Provides additional information to the walker about some of the sites along the route in various languages.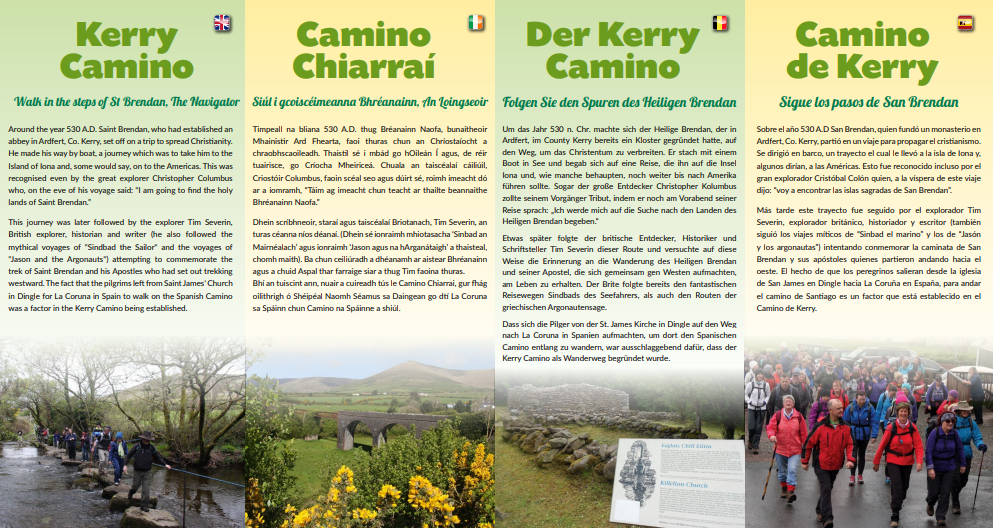 Hillwalking Safety Booklet
THE IRISH WEATHER "There is no such thing as bad weather, only inappropriate clothing" – Ranulph Fiennes
Be prepared for Ireland's changeable weather. It's possible to experience sunshine, strong winds and heavy rain all in one afternoon. If you plan to walk in the hills remember that the temperature will be lower there, the winds stronger and you are more likely to get rain. Mist is a serious problem; you can quickly lose all visibility, especially on coastal hills. Don't forget that heat can also be an issue and that sun hats, sun cream, and water are important to prevent sunburn, heatstroke and dehydration.