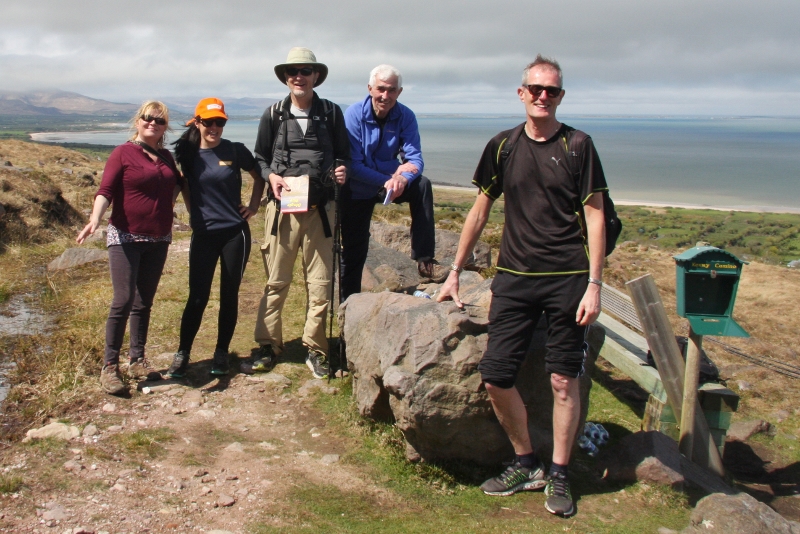 My wife and I completed the Kerry Camino as part of the Dingle Way in May. We found this to be a great way to get a close up view of the beautiful country side and ocean views along with getting to know the farmers, innkeepers and others we met along the way.
The Kerry Camino is a Tralee initiative to promote walking in the area, specifically the walk known also as The Dingle Way between Tralee and Dingle.
The next walk on the Kerry Camino is on the28th, 29th and 30th of April 2023 tickets available here

On the Kerry camino a walker uses a Passport and stamping stations on the route to mark their progress. We run various events during the year on the route. This leaflet gives more information: Kerry Camino information leaflet. Passports are available for free from local tourist offices. Certificates are issued by Tralee and Dingle Tourist offices on production of a completed passport.
We run our annual guided walk of the Camino on the May bank holiday. We provide guides, buses back to Tralee each day. If you are staying on the route we transfer your bags to your accommodation each day. Money earned during the walk is used for printing our passports and promotional materials and paying for website and advertising. We are a non-profit volunteer run organisation.